Red Mango Frozen Yogurt Is Now In Cebu!
15 October 2010
No Comment
At last! The much awaited Red Mango Frozen Yogurt is now open in Cebu to capture the hearts of every Cebuano who loves to indulge themselves with healthy treats such as frozen yogurts.
Red Mango combines its refreshingly tangy frozen yogurt with fresh and exciting toppings to create a nutritious dessert that can be enjoyed any time of the day. Free of unhealthy additives like high-fructose corn syrup and artificial ingredients, Red Mango's all-natural frozen yogurt is a treat that is not only good, but good for you as well.
Red Mango's frozen yogurt is authentic, all-natural nonfat frozen yogurt that has all of yogurt's natural goodness, such as calcium, protein and live and active cultures that are good for your body. It contains no artificial ingredients, and is 100% nonfat. redmango.com.ph
I got the chance to try out this new brand of frozen yogurt courtesy of The Photoblogger who celebrated his birthday. He couldn't wait to try out the newest frozen yogurt that opened at Ayala Center Cebu which is Red Mango.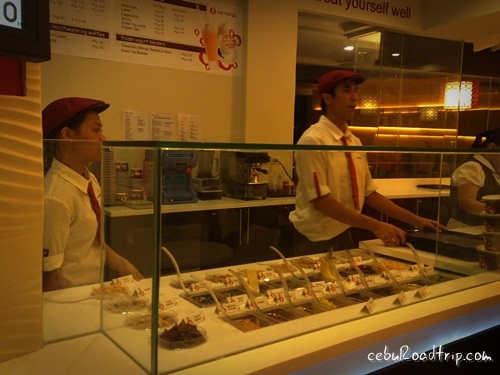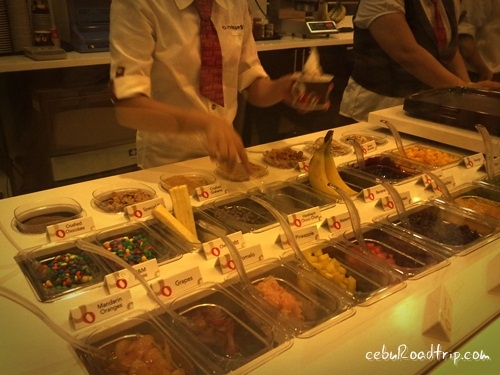 Red Mango's counter with those assorted toppings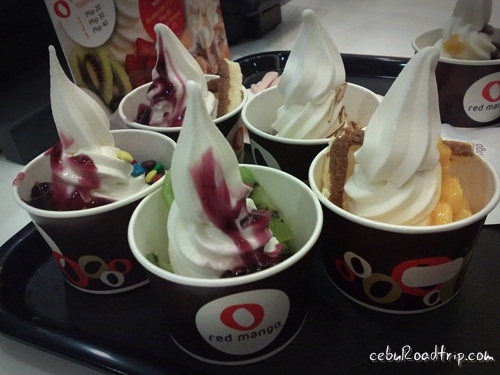 Red Mango Frozen Yogurt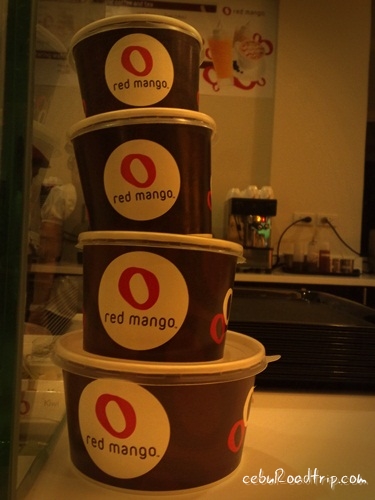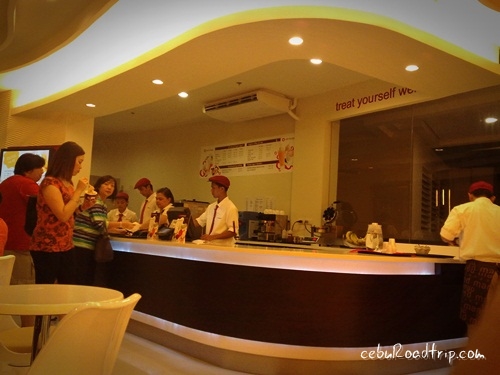 different containers and counter
The price of their Frozen Yogurt starts at Php80.00 (4 oz.) and their largest serving, the Family size, is priced at Php220 with the original flavor. 1 topping is priced at Php20, 2 toppings at Php30 and 3 toppings at Php40. Their frozen yogurt is also available in Green Tea flavor.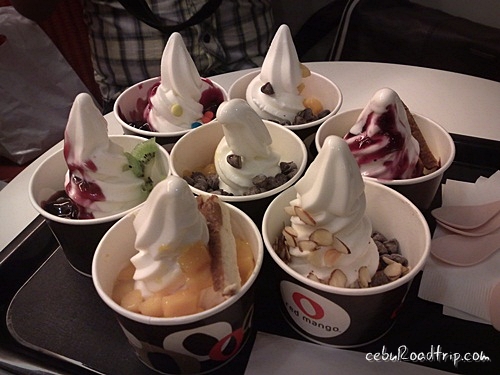 The toppings include blueberry, kiwi, mango, cheesecake, almonds, chocolate chops and much more.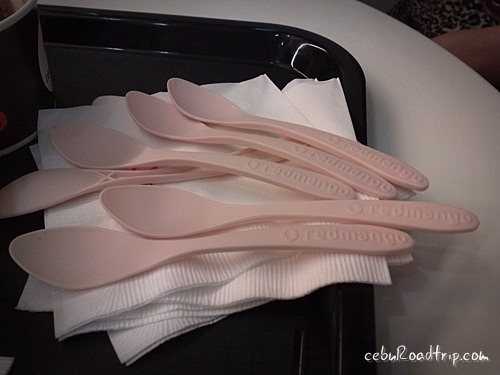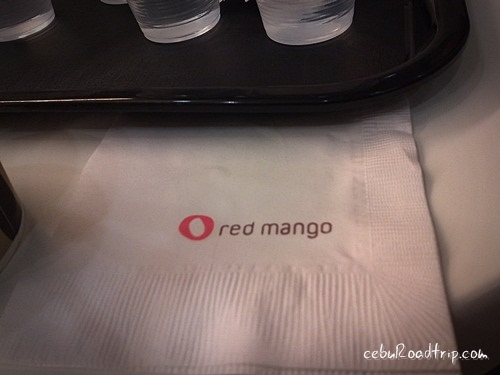 their spoons and table napkin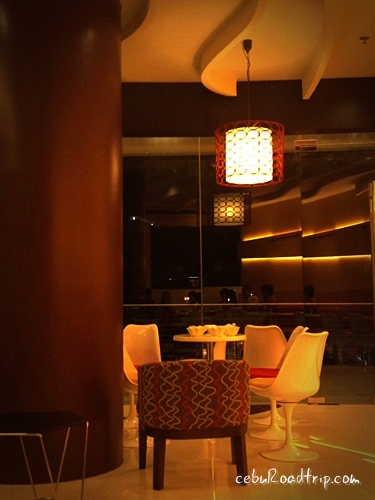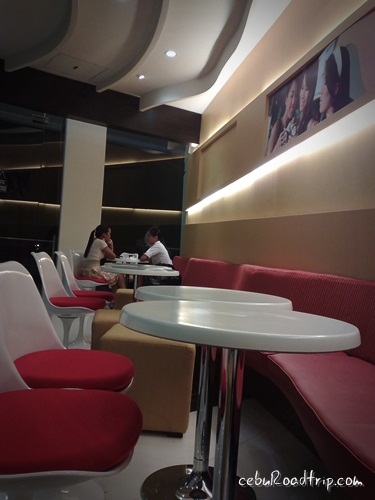 Red Mango Cebu's spacious dining area
You'd hardly miss Red Mango's location since it is just fronting Ayala Cinemas. You can either grab your fro-yo on your way to the theater or you can indulge in one after your watching a movie.
Red Mango Frozen Yogurt is located at the 3rd level of Ayala Center Cebu. They are open from 10 am till 10 pm daily. There are power outlets located strategically inside the store so I guess this could be a potential crib for those who'd like to use their laptops.
Tags: Ayala Center Cebu, Ayala Cinemas, fro-yo, frozen yogurt, Green Tea Frozen yogurt, Red Mango, Red Mango Ayala, Red Mango Ayala Center Cebu, Red Mango Cebu, Red Mango Frozen Yogurt, Red Mango Frozen Yogurt store hours