Coffee Cat in Cebu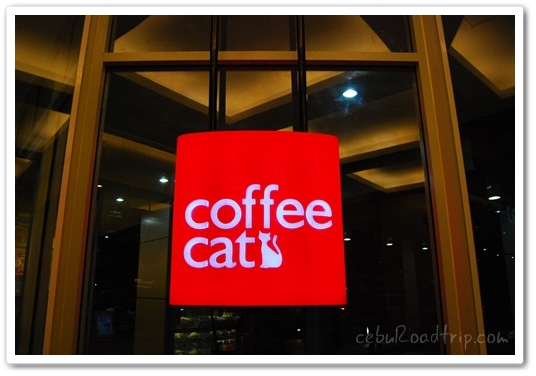 There's a new cat in town, Coffee Cat, that is. Coffee Cat, which rooted its beginnings in Davao is now in Cebu and is ready to serve those Cebuanos who love coffee and Yogurt. Yes, yogurt. Although it sounds like a weird combination for a coffee shop to sell frozen yogurt but this is one of Coffee Cat's best selling products.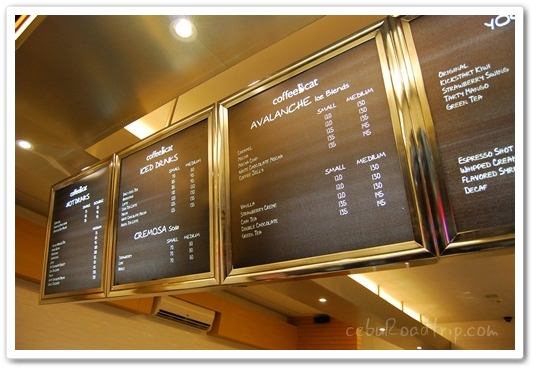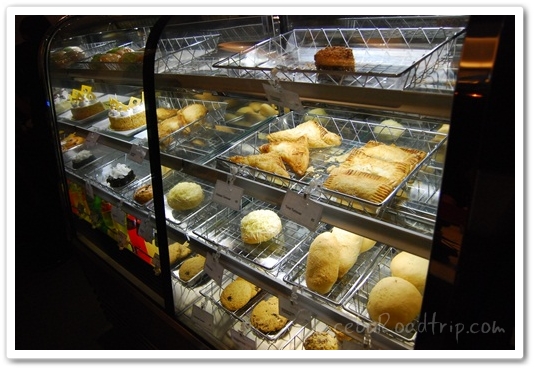 their menu board; pastries and sandwiches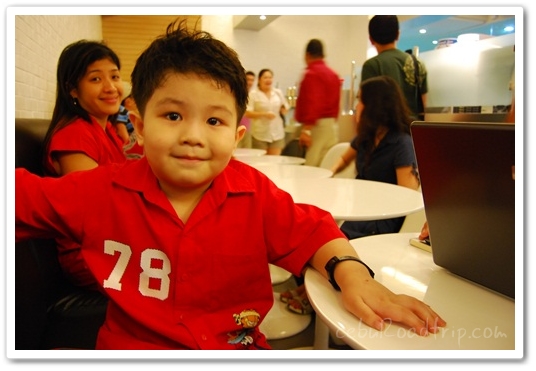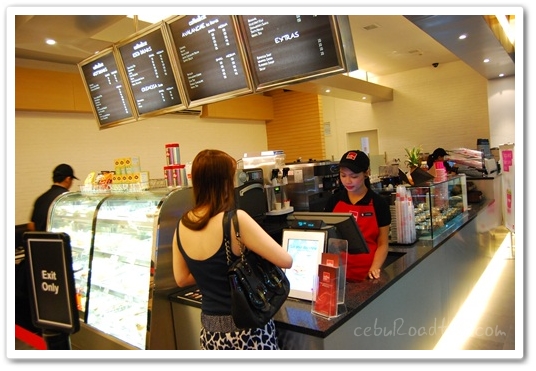 a kid, posing in front of the cam; customer ordering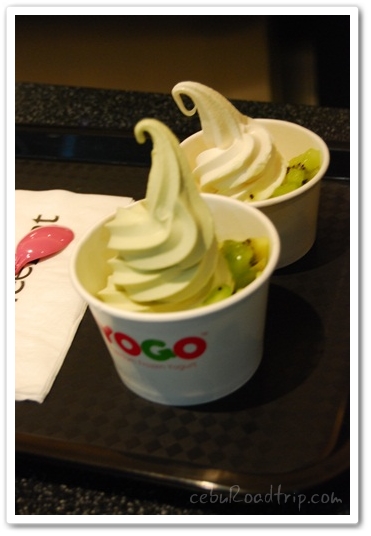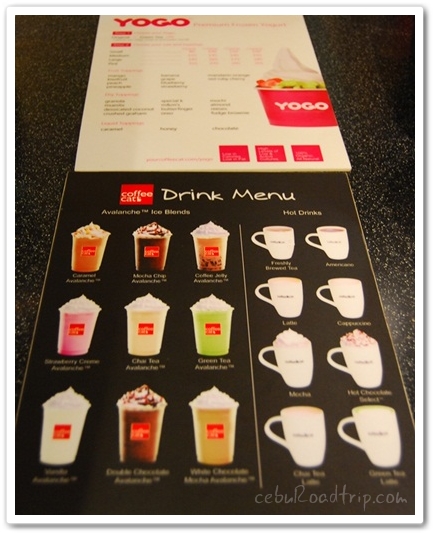 Yogo, Premium Frozen Yogurt; Menu; Piggy tip jar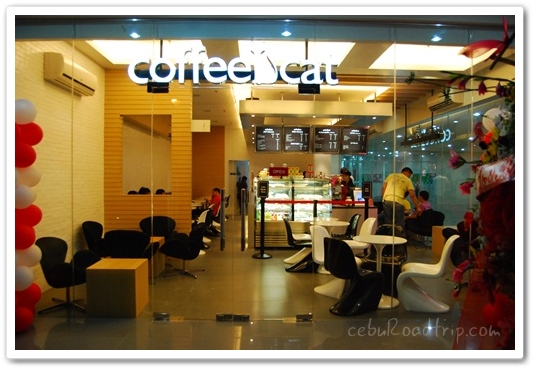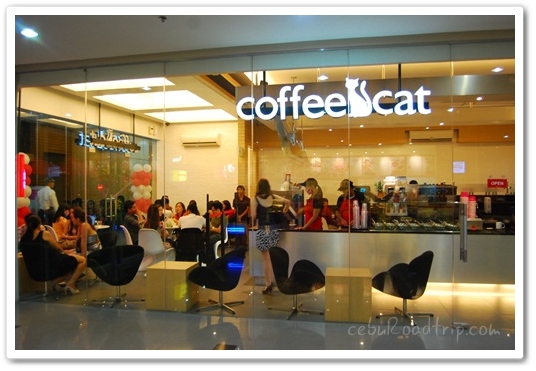 front and side view of Coffee Cat
Coffee Cat is not your usual dim-lighted cafe's. The place is well lit with a minimalist interior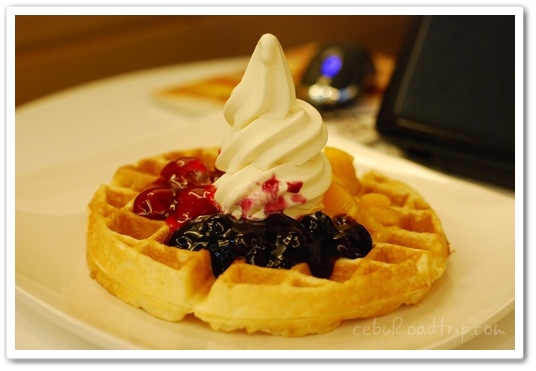 Yogo on Waffe for P200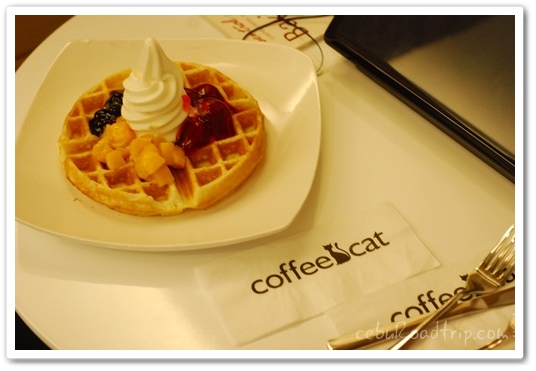 On top of ordering a simple Yogo with toppings, you can opt to have it served with a waffle by adding P80 . This Yogo on Waffle cost P120 for the yogurt with 3 toppings + P80 for the waffle. There are a lot of choices for your toppings. This one's got mango, blueberry and strawberry.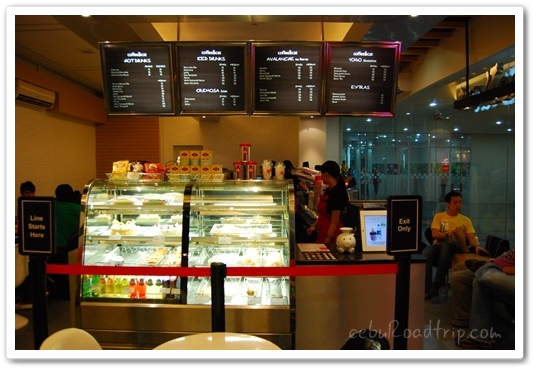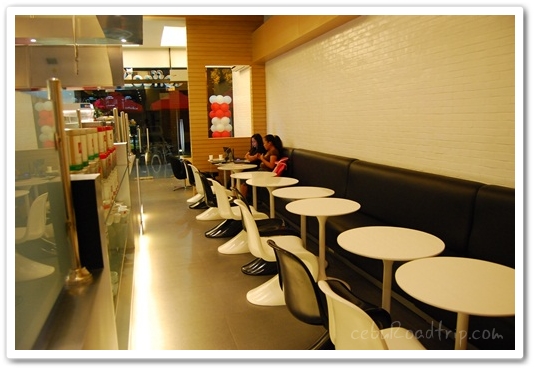 the counter; more seats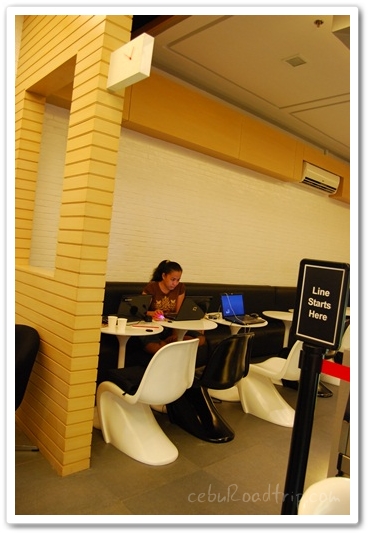 Wi-fi and charging is free here at Coffee Cat so it is very convenient for surfing the net while enjoying a sip at the cafe's numerous drinks. The price here can be compared to Starbucks however you need to taste their drinks for it offers a different taste from your usual Starbucks, Coffee Bean and Tea Leaf, Bo's or other coffee shops.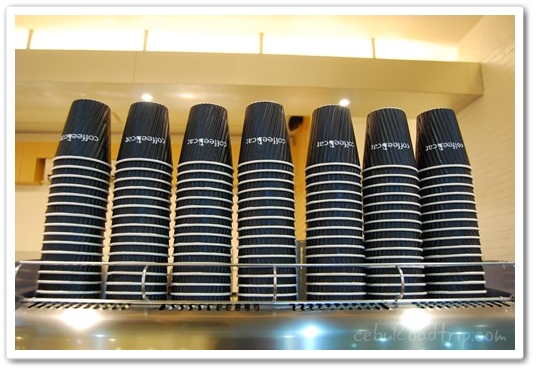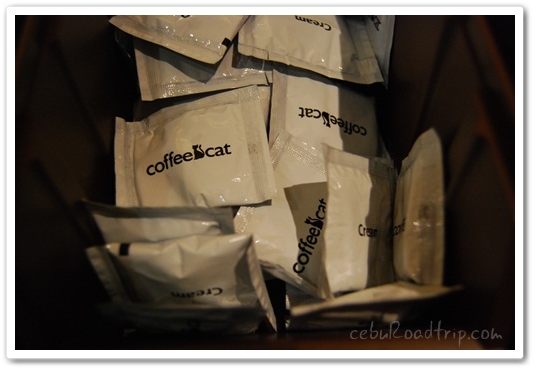 their coffee cups; condiments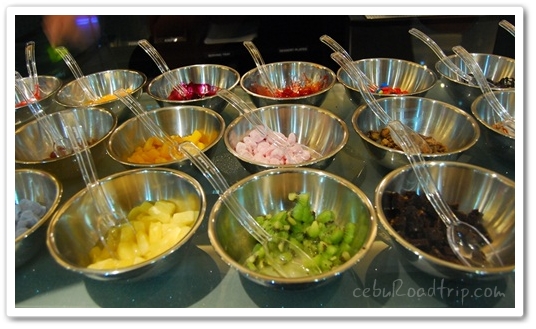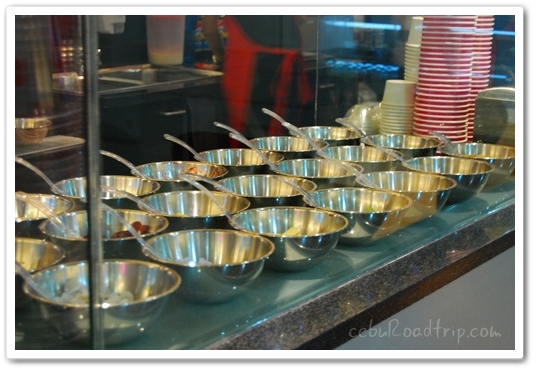 assorted toppings for the Yogo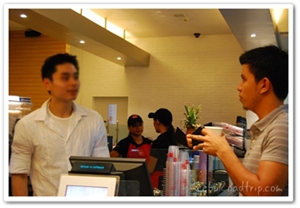 cebuRoadtripper Ed, chitchatting with Coffee Cat's President and General Manager JC R Tan
So if you're tired from your usual coffee drink, might as well check out this new coffee place which showcases a minimalist design in its interiors too, a break from your usual coffee shop's interiors.
Location:
eBloc Building
(JP Morgan, Chase & Co.)
Asiatown IT Park, Lahug, Cebu City
Store Hours:
Monday – Saturday : 9:30 am – 2 am
Sunday : 11am – 12mn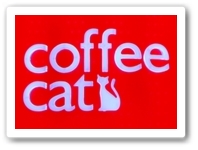 Tags: cafe, Coffee Cat, coffee shop, free wi-fi in Cebu, frozen yogurt, wi-fi, Yogo, Yogo on Waffle, yogurt