Cebuboy Lechon: A Taste of Authentic Boneless Lechon in Cebu
20 December 2012
5 Comments
Aside from Lapu-lapu, Magellan and the iconic Santo Niño among others, Cebu is also well-famed for the best-tasting lechon in the whole archipelago (and even the rest of the world thanks to renowned TV Chef, Anthony Bourdain). Famous celebrities, both here and abroad, have attested to this fact. And once you visit Cebu, your vacation wouldn't be complete unless you get a taste of Cebu authentic lechons.
On each Filipino household, business gatherings, corporate events and other joyous occasions, no celebration is complete without the mighty lechon sitting at the centerpiece table. And since lechons from Cebu are so delicious and tasty, it's no wonder that this is one of the sought after food that's requested by a lot of people, including locals of Cebu, the Cebuanos.
Now that the times are changing, Cebuanos are also carefully innovating to level up how lechons are served to the masses. And this is where Cebuboy comes in as they'll give you a little interesting twist to the normal lechons sold everywhere.
Cebuboy Lechon is your regular authentic lechon but what makes it unique is the absence of bones in the entire lechon. Yup! Boneless lechon at its finest is what's being offered by the Northern Group Works Holdings (NGH), the guys behind Cebuboy Lechon.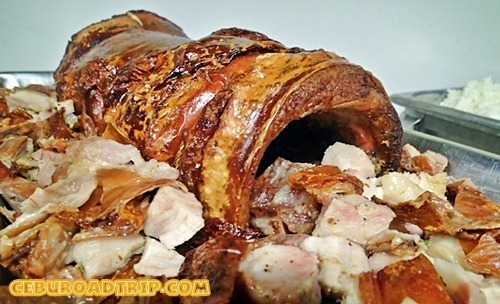 Authentic lechon purists might find the idea of buying a boneless lechon in Cebu weird as lechon without bones doesn't look and sound right especially when you serve the whole roasted pig on the table. Can you imagine a lechon without its head biting an apple where its four legs sit comfortably on top of a table? Not quite the scene you can picture out if you're used to seeing one mighty ginormous lechon, right?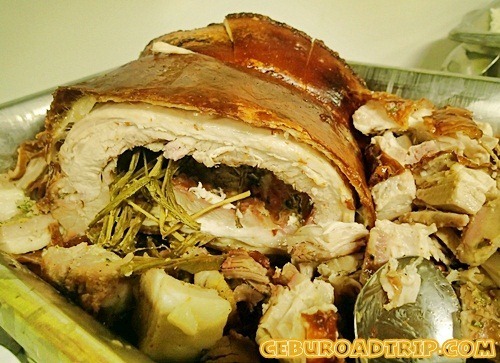 But one shouldn't be intimidated by this authentic boneless lechon in Cebu since it's still cooked like any regular lechon sans the bones. In other words, you'd still get to taste the juicy and flavorful meat you've always indulged on any authentic Cebu lechon.
When you buy a Cebuboy lechon, you will also notice that the meat has less fat, which gives you more excuse to devour on without getting that guilty feeling of chowing down too much cholesterol in your system.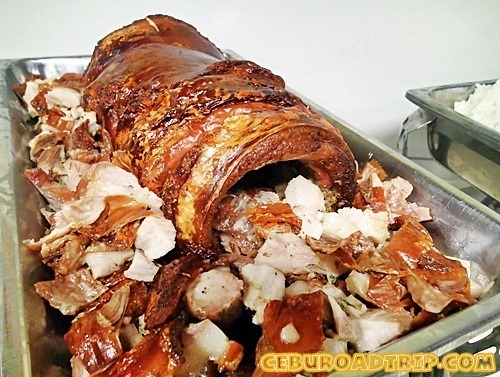 Cebuboy Lechon is very flavorful and every part of the pig is roasted to perfection giving you that tasty and gratifying zest as you relish on this sinful meal.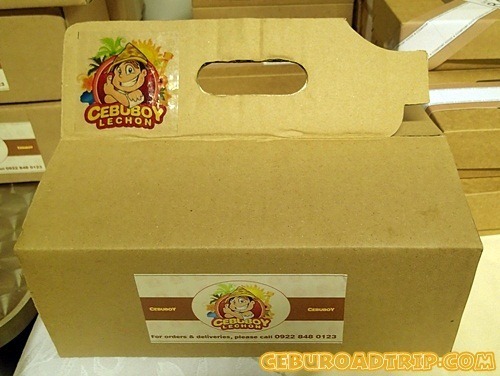 Once you order this boneless lechon for only P460.00 per kilo, you are sure to get one tasty authentic lechon wrapped in their cool lechon box. Their dandy packaging gives you the convenience and confidence in carrying your lechon wherever you go.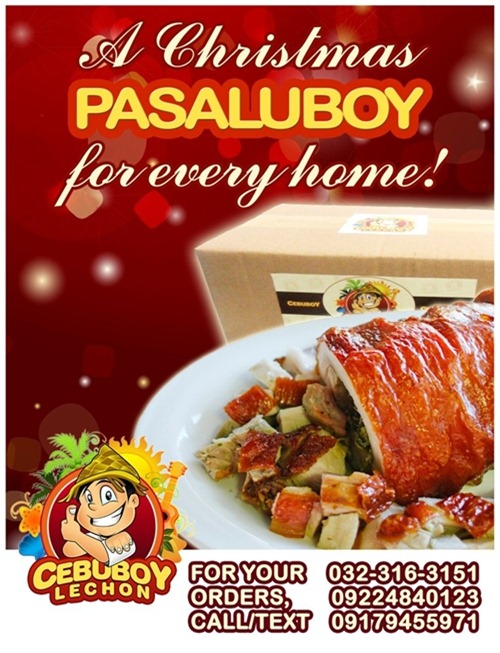 And this holiday season, Cebuboy Lechon takes pride in offering you a taste of this Cebu boneless authentic lechon as it launched the Pasaluboy, the belly lechon in a box. Who says you can't have a taste of everybody's favorite dish during your noche buena or media noche?
Start ordering your boneless lechon now and let us know what you think of its taste and flavor, ok?
*Cebuboy Lechon is a Cebu-based provider of authentic Cebu Lechon that not only caters to local customers, but also accepts orders from Manila. For orders, call: (032) 316-3151, 0922-848-0123, 0917-945-5971. You can also visit them on their Facebook page.
Tags: authentic Cebu lechon, boneless lechon in Cebu, Cebu authentic lechon, Cebu lechon, Cebuboy Lechon